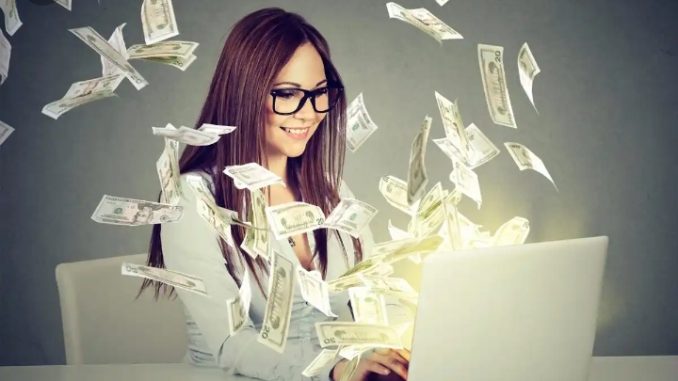 Total views: 123
There are certain businesses that you may not have considered before, this article will help you take a look. Carefully consider them as you go on:
HOW I MADE MY FIRST $2000 WORKING FROM HOME AND WHAT I DID WITH IT
BUSINESS CONSULTING
If you're a professional in your trade and have been working at it for years, you might need to consider consulting, don't just giving free advice. Most successful consultants tend to embark on the journey later in their careers, have niche expertise, and are incredibly organized and well-connected.

And, they know how to weigh if a business would work out and have the keys to keeping clients happy. But, just like other types of freelancing, being an independent consultant is a business and requires networking and negotiating.

If you have decided to become a business consultant, what's the best way to get your first assignment? Consider offering your services for free at first or you can call it pro bono. This will help you to learn and become acquainted with the ropes of the business. It will also give you the confidence to move on to charging your next clients.
HOW I MADE MY FIRST $2000 WORKING FROM HOME AND WHAT I DID WITH IT
CLEANING SERVICES
Everyone loves to be in a clean environment, so the pace has been set for you. You don't need much to start this business, except some basic good cleaning equipment and products, and a striking website to attract potential customers.

Even if the cleaning business is competitive, you have to think of ways of growing your cleaning company, don't try and be the cheapest in the market. You will be underselling yourself. Instead, do your best to give quality service on every project you embark on. Your reputation will lead new clients and more business to you.
IT SUPPORT
As the wave of technology spreads like wild fire, the IT field is one of the most profitable careers, and an IT support company can be one of the profitable small businesses. If you know how to deliver IT Support, then you are in high demand in every enterprise and you can charge high fees for your services.

Do you want to consider this? Then there's something crucial you need to be sure of before you start.
When you work on a customer's computer, anything could go wrong. The system could crash, or files may be lost or you may unintentionally cause some damage. You may be held responsible.

How can you save yourself the embarrassment of having to pay the client or be sued in court? Insurance! For illustration, watch out for technology errors and omissions policy covering the risks you could face as a tech support provider. This will have a lot of drama, time, and money.
REAL ESTATE
If you have a vast network, this business is especially for you, because your money would only be made when you have closed a deal.
It's a competitive field, so breaking into it could require careful planning. But if you have the right approach, it's possible to succeed.
When you're starting, don't aim for high commissions. Instead, focus on getting your first deal. Once you've got that under your belt, it will be far easier to convince clients to deal with you.
BECOME A TUTOR
Most parents don't mind spending money to help their kids attain good educational standard. This basis alone makes this business profitable.

If you are or have been a teacher, this is the type of business you can try. Some people may simply expect some experience of helping someone get through their school examination requirements. That's not all, if you've got some special skills like (Math, foreign language, creative graphics, etc.), it'll help promote your business and start getting students right away.
It'll be good to locate a tutoring center in the vicinity of a big school where you can hand out fliers and install posters or small ads.
One of the advantages of this business is that you can even start it from your home. So, you will minimize both the capital investment as well as the overheads.
Make it a practice to keep in touch with the parents of the children you tutor. This will help you to provide references to prove that you're a competent and capable teacher.
DELIVERY SERVICES
Some restaurants or other local businesses in your area may provide a delivery service to customers. If you start a productive business as a self-employed delivery person, other than a reliable vehicle, you don't need a large funding.
However, make sure you research the demand in your area first. And of course, that your vehicle (car or motorcycle) is in outstanding condition and up to date regarding inspections.
People distinguish courier services from ordinary mail services by speed, security, tracking, signature, discipline, individualization of express services, and speedy delivery times. In addition, delivery doesn't cost much — other than gas, so it is something to consider.
LANGUAGE TRANSLATOR
Apart from working at organizations and embassies, this business is also done online. Without leaving your home, you can translate blogs, website pages, and other documents into a language you speak fluently.
Check out platforms like Fiverr and Upwork to connect with clientele looking for your skills. Because the demand for translators is high, make sure you don't cheapen your abilities.
Which languages are in high demand for translators?
If you're fluent in Spanish, Chinese or German, it shouldn't be too hard to find work.
BECOME A FLORIST
There is the need to own a house with a beautiful surrounding? And flowers and plants help to capture nature in its raw form. Hence the demand to grow or purchase flowers.
Also, during celebrations like weddings, birthdays, Valentine's Day, Christmas, Easter, and other holidays, flowers add color. So imagine why people buy bouquets and arrangements.
As a florist, it's fundamental to learn how to make attractive floral arrangements too. Mastering this skill will help your business to succeed. However, arranging flowers isn't the only area in which you must gain expertise.
You should also focus on your marketing efforts. An initiative you could consider is offering a free farmer creation class. This will help to build customer loyalty and will likely lead to an increase in sales.
EVENT PLANNING
We all love a good and well-planned party. Even in times of economic despair, weddings and birthday celebration still happen. Party services can be flexible and versatile, covering planning, catering, bartending, and serving, among other functions.
Moreover, since you can use contractors for most of these services, the overhead costs can be as low as you negotiate them.
So you just need to supervise and make sure each contractor is playing his own part.
If you're going to be a good party planner, it's integral to have a specific skill-set. You should be able to remain calm under pressure. This is because there is a tendency for lateness or disappointment because you are dealing with a lot of people.
Additionally, it would help if you had a good eye for detail. An excellent way to find your feet in the business is to start small. Get hands-on experience by volunteering to organize your office party. Or you could help friends or relatives with their birthday parties or other events.
That's the list of unique businesses I think you should consider, though not exhausted.
If you know of more of such unique businesses, do share in the comment section.