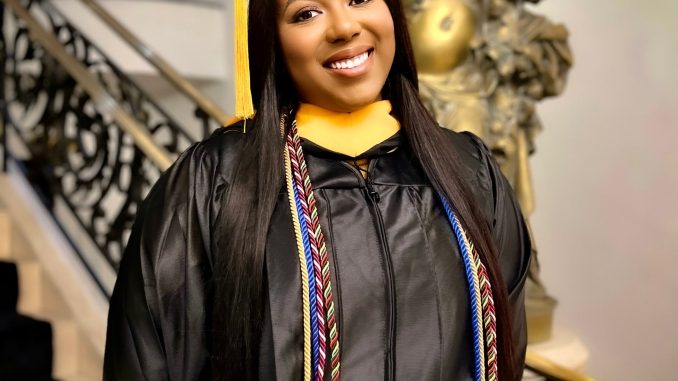 Total views: 972

This post is to give you an awareness that the Erasmus Mundus Scholarship will open from the end of August 2022 and to help you prepare for it.
The application guidelines you will soon see for the Erasmus Mundus Scholarship are the key to having the Scholarship criteria. It involves the scholarship opportunity of starting a Master and PhD Degree Program to study in three different Universities in three distinct countries in Europe.

For each Erasmus Mundus Program, there is a different deadline. The program will cover airfare tickets, accommodation, meals, stipend, Visa fees, and Health Insurance, tuition fee, and books. It is thrilling to note that there is no bond restriction to return to the Country. Also a Job Visa is granted after a Master's/Ph.D. Below are more details about the Erasmus Mundus Scholarships application guidelines for 2023-2024.
HOW THE ERASMUS MUNDUS SCHOLARSHIP WORKS
As already mentioned, this depends on the program. But each program consists of 2 Years, and you will study during each semester at different universities and in a different country which will be in Europe, Australia, or perhaps the USA.

This Program also includes an Internship program, which is a part of the Scholarship, depending on which country you can complete your research/internship program.
HOW TO PREPARE FOR THE ERASMUS MUNDUS SCHOLARSHIP
• Open the catalog of Erasmus + Master programs and scroll through each program to see which one interests you.
• Most of the time, these programs are not exactly the same discipline/major but multi-disciplinary and they may have different names. So, you have to open similar-looking words in program names that are related to your degree, whether fully or partially, Open the list of programs being given by the Erasmus Mundus Scholarship 2023, click on the links of programs relevant to you and apply.
• Conclude on adding the three most relevant programs to your profile.
• Check the requirements of programs and try to prepare for them early such as Statements of purpose, motivation letters, personal statements, etc. To help you, look at the following below:
• Best Motivation Letter for Scholarship Application
• Recommendation Letter for Scholarship Application
• Personal Statement for Scholarship
• No need to contact a professor or university. Just apply on the respective websites of the programs and if you are selected, everything will be dealt with by the programs.
• Make sure your profile for this scholarship is in order, as it is one of the most competitive and prestigious scholarships.
• Generally, the selection shows that only students with high CGPAs get this scholarship, but low CGPA holders with exceptional skills also get it.
Advice for Low CGPA Holders
On average 6.5 bands in IELTS at least are accepted for every program. GRE is not required in any program.
People with CGPA between 2.5 to 3.0 have been selected. But if you do not have a good CGPA, you must have other achievements on your profiles such as Research papers, Online Courses, training or job experience, etc.
SCHOLARSHIP REQUIREMENTS
• You MUST try to prepare and take IELTS/TOEFL test in September/October.
Also, check if your institute of Program is accepting any other language Tests. The New IELTS alternative launched Called Duolingo English Test Proficiency. So, you can give a test from home.
• Taking these tests will also enable you for other foreign scholarships as well along with Erasmus Mundus Scholarship 2023. It is a highly competitive scholarship, so do not take any requirement for granted.

• No work experience is required.
• People with at least 16 years of education can apply for it
• No age restrictions.
• Results awaited students can apply. But how the result can find out that until when they can submit their final result? This can only be found by emailing the program coordinators of the three programs that you have selected to apply for or if they already have mentioned this on their websites.
• You can get this information from there and ask for this information from program coordinators in November, or December, not before that.
HOW TO APPLY
To see the Official website of Erasmus and to check the List of Programs offered, please visit the Official website of Erasmus Mundus.