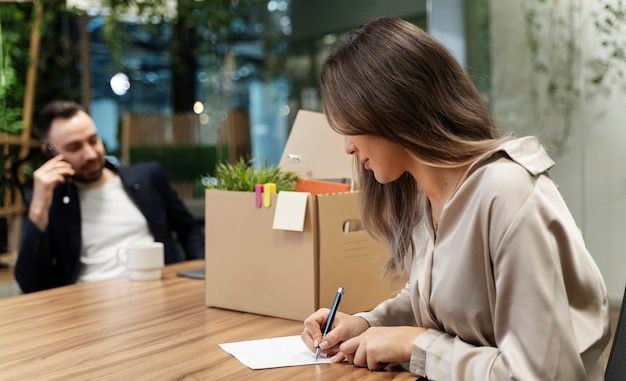 Total views: 93,002
Do you plan on relocating to Europe or you want to apply for Jobs in Europe? You will need a Europass CV. It is also required for some scholarships in Europe. To learn how to create it, you must follow the Europass CV format. And this post will teach you how to create your Europass CV 2023.
The Europass CV is an official document and one of the well-known CV formats used in Europe widely. When creating your Europass CV for Europe, it is very vital to focus and concentrate on your skills, and qualifications.
It must also be well-organized, easy to read, and error-free. Europass CV is not different from the Resume. For instance, when you apply online for any Job in Europe you will send your Europass CV to the employer. See more details below.
Create Your Europass CV Online
You can now make CVs for Europe online with the help of Europass CV Builder, which makes it easy to create your CV online. You can use it to apply for a job, education, or training opportunities as well as volunteer in Europe.
Steps to Create Your Europass CV Online
First, create your Europass profile. The Profile contains information such as your education, training, work experience, and skills.
Then create a Europass CV with Europass CV Maker online.
After completing your profile information, you can create as many CVs as you want with just a few clicks.
You can select your favorite design as well.
You can create, store and share CVs in 30 languages
You can download your Europass CV.
How to Create an excellent Europass CV Online
Make Your Experience precise: Highlight examples of your skills and experiences matching the job you are applying for.
Tailor Your CV: Make sure you update the 'About Me' section to highlight why you are the best person for the job.
Make it accurate: Make sure your CV is readable, error-free and in alignment. Make sure your CV is easy to read. Use clear and simple language.
Recent Experience: Always list the most recent experience on the top.
Proofread: Check for spelling and grammar mistakes, and provide a professional photograph.
About Europass Profile
Your Europass profile is where you keep all the records of your skill, and qualifications. If you keep your Europass profile updated, then you will always have all the information you need to create tailored CVs and job applications quickly.
Conclusion: The Europass CV is for all Job seekers who are looking for the Best CV template for Europe. Create Your Europass CV online in 2023 through Europass CV Maker.