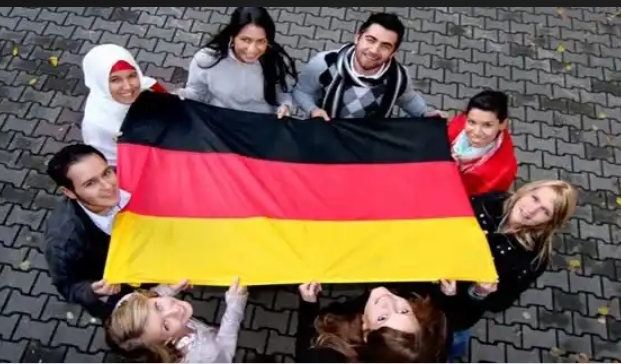 Total views: 34,365
Are you planning to relocate to Germany? In this post, you will learn the different ways to become a German citizen in 2023.
Germany has alleviated the stress involved in their immigration process and work visa process in order to bring in foreign workers.
Below, you will learn ways of acquiring German Citizenship, and the best way to apply for the Germany Citizenship. Did you know you can get German citizenship in just three years? This announcement has been made in Germanys' New Citizenship Law in 2023. Interested? Follow closely.
Ways to be a German Citizen in 2023
There are three common ways to apply for the German Citizenship, which are:
1) German Citizenship by Naturalization
Naturalization is the process by which a non-citizen of a country can acquire citizenship or nationality of that country.
So saying, you can become a German Citizen by naturalization after living in Germany for five years or three years. Previously it was eight years, but note changed in the German New Law on Citizenship to Grant Citizenship to Foreigners in five or three years.
How to Get German Citizenship by Naturalization
As earlier mentioned, you have to be in Germany for at least three or five years. You can do this through the following ways.
Study Visa, Scholarships
Work Visa: Germany has many work visa options for foreign workers such as Job Seeker Visas, Opportunity Card, Employment Visas, and Freelancer Visas.
See: Updated Types of Germany Work Visa 2023
2) German Citizenship by Birth
Automatically, you become a German citizen if at least one of your parents is a German citizen.
A change has been made in German New Citizenship Law for Foreign citizens. All children born to Foreign parents will be granted Citizenship if one of their parents has been living in Germany for more than five years. How awesome!
3) German Citizenship by Marriage
As a foreign national, you can also obtain German citizenship by marrying a German citizen. However, they are eligible for Citizenship if they have lived in Germany for three years. And their marriage has lasted at least two years.
Requirements for Citizenship in Germany
You must have lived legally in Germany for at least three years according to the German New Citizenship Law 2023.
You must not have a Criminal Record.
You must be able to support yourself financially.
You must have a sufficient command of the German language.
Frequently Asked Questions
What is the new citizenship Law in Germany in 2023?
Under the German New Citizenship law, citizenship will be granted in five years instead of eight years. This has been approved by the German Federal Government.
Furthermore, a child born to a foreign worker will be granted citizenship if one of their parents has been residing in the country for five years.
Is Germany willing to grant citizenship in 3 years?
German Citizenship after three years will be possible for those who have achieved outstanding performance at work or do voluntary work, speak German well, and are financially independent.
Is Germany offering citizenship?
Yes, Germany offers Citizenship by Marriage, Birth, and Naturalization.
Is it easy to get citizenship in Germany?
One of the easy ways to get German citizenship is to apply for the Germany Job Seeker Visa in 2023 or study Visa. On a Job seeker Visa, you can move to Germany without needing an employment offer from Germany.
Once you get there, you can commence your search for employment. Then you can apply for a work permit. Stay there for three years, and apply for Citizenship through Naturalization.
How to get citizenship in Germany?
Through Marriage, Birth, or Naturalization.
What is the Fee for German Citizenship?
The fee for applying for German citizenship by naturalization is €255 for adults and €51 for children under the age of 16.
Does Germany offer citizenship by residency or by investment?
No, Germany does not offer citizenship by residency or by investment. The only way to become a German citizen is through naturalization.
I hope this helps.